Xolo is an all-in-one SaaS platform for solopreneurs, bringing together banking, company formation and business admin. In order to boost the company's international growth, we partnered up to uncover new market opportunities in Germany.
Challenge
Xolo was founded in 2015 out of the urge to revolutionize the way people become entrepreneurs and manage their companies. It is the only company worldwide merging everything a solopreneur may need into one, comprehensive and integrated service: a legal entity, a bank account, business software, and professional accounting service. Almost 40.000 entrepreneurs from over 100 countries have since signed up with Xolo.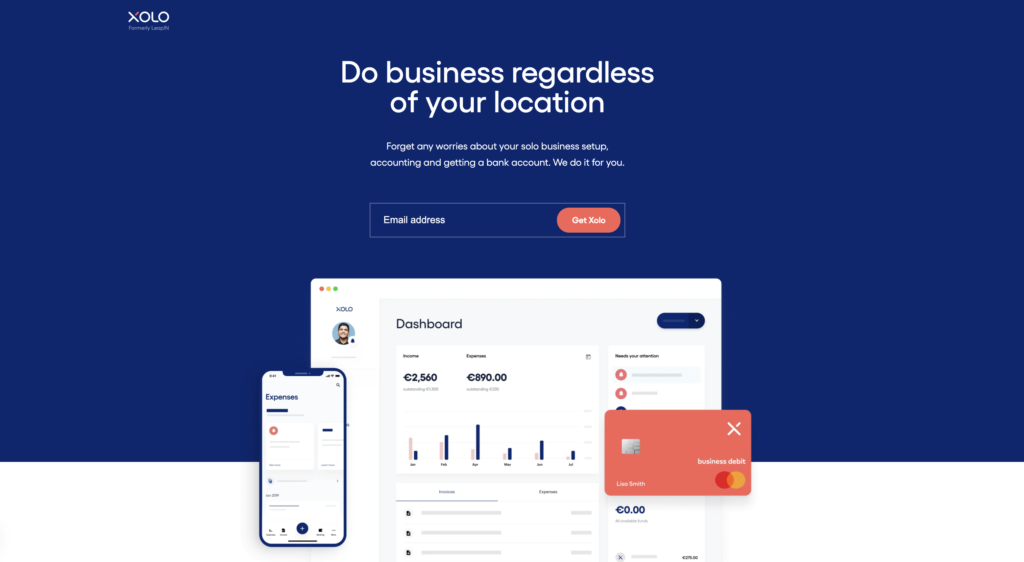 Xolo makes it simple for anyone, anywhere to start and run a microbusiness.
In order to enter its next growth phase, Xolo was evaluating new market opportunities in Germany. Compared to its home market Estonia and its existing international customer base, the German market landscape and the needs of German solopreneurs differed significantly. That's why Xolo's management team partnered up with us to ensure an in-depth understanding of Xolo's target market in Germany.
Key questions:
How do direct and indirect competitors compare against Xolo in Germany?

How big is the addressable market, including granular sub-segmentation?

How do German entrepreneurs perceive Xolo's current service?

What are the needs and pain points of German solopreneurs along the buyer journey?
Solution
In order to help Xolo create a successful market entry strategy, ideate new propositions for the German market and make an informed investment decision, we supported in market sizing, benchmarking and market research.
As a first step, we sourced various data to get an initial understanding of the number of new business foundations in Germany and subsequently filtered it down to Xolo's target market segments. In addition, we benchmarked Xolo against current German market alternatives to evaluate any service gaps and opportunities to win against direct and indirect competitors. This created a first overview of the fragmented small business market in Germany.
Next to the quantitative research, we leveraged qualitative research to get a deeper understanding of the mind-sets, behaviours and needs of German entrepreneurs. After conducting several interviews with Xolo's target users, we analysed the feedback and presented the research insights under the jobs-to-be-done framework in an interactive Mural whiteboard. The research output further allowed us to verify or falsify the initial research hypotheses. We finally summarised all research insights in a tailored executive deck.
Deliverables
Quantitative market sizing

Competitor benchmarking

User interviews

Documentation of research insights as interactive Mural whiteboard and tailored executive presentation

Growth hypothesis for Xolo's renewed product strategy in Germany
Impact
Xolo is currently evaluating various international market entry options. Our research and recommendations now serve as a foundation for making an informed investment decision.